Holiday ROCC November 15th -16th 2008
Fast Fourward Airborne went to this tournament with a goal. 18 seconds
The all time record was achieved at the beginning of this year when we finally dipped into the 19 second range. On Saturday their clean runs did not go above 20 seconds but they could not drop into the 18s no matter how hard they tried. Then first race Sunday morning, they nailed it. 18.86. Before the next race could start, Sally Mae experienced some technical difficulties. After Sally was pulled from the race, Otter came in and again they nailed it. The new record for Fast Fourward Airborne is 18.815!! Airborne also took first place in their division on both days.
As for the rest of the teams, they ROCKED as well. Bark O Loungers could not have been more solid. Their clean runs allowed them to earn a first and second place in their division. Cruise Control was their ever present consistent selves. They also placed in their divisions and had a great time doing it. They always appear to be enjoying the whole experience more then any other teams. We Be Cruisin was there only on Saturday, but tore it up. I don't believe they made a mistake the whole day.
Both Chester and Dusty had their debut singles race on Saturday and did great. Both performed like champs and we cant wait to put them on a team.
As always the food was awesome and the friends were great. It was really nice to see some familiar faces back in the race. Thank you to Lickety Splits for hosting a wonderful tournament!


Enjoy the pictures (Please click on the image for a larger one)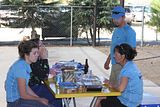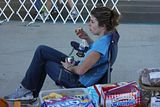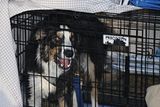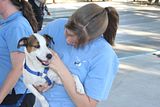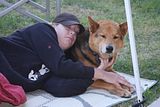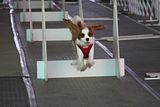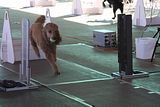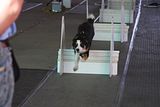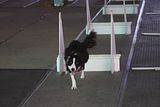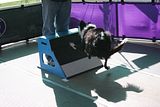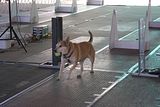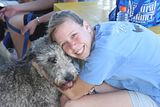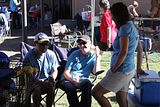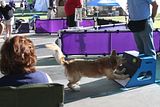 Fast Fourward Flyball Team 2008
Contact Webmaster