ROCC in Ramona March 14th -15th 2009
Thanks to Lickety Splits for hosting another great tournament.
All of the Teams did excellent. The "Air Borne" team was able to achieve a new time record of 18.679 seconds and received a lot of encouragement from the judge on how to decrease our time even further. Apparently our passes are twice the distance that we have been calling them. The Bark-O-Loungers team also set a new record of 21.137 seconds.
Newcomers SunnyBear and Hunter both did great.
Congratulations to Riley for being the first dog in Fast Fourward to earn his "Top Flight Premier" Award. (10,000 points) When asked how he achieved such a lofty goal, Riley replied that it was just persistence and showing up for as many tournaments as he could.
New Titles

SunnyBear earned his TF for reaching 100 points
Hunter and Laramie earned their TF-I for reaching 500 points
Pogo earned his TF-III for reaching 1,000 points
Cleo and Sedona earned their TFE-I for reaching 4,000
Big Ri and Laredo earned their TFE-II for reaching 5,500 points
Harley earned his TFE-III for reaching 7,000 points
Riley earned his TFP for reaching 9,500 points
Here are a few pictures from the Tournament.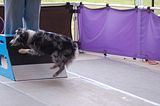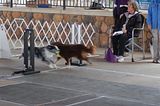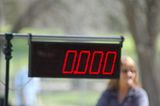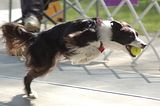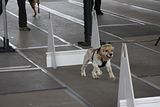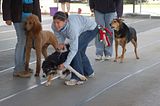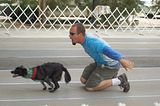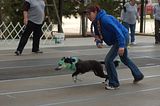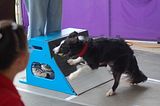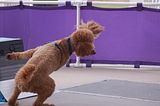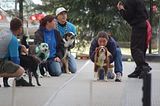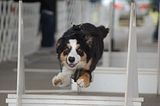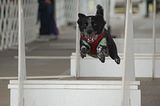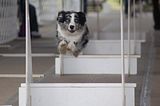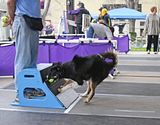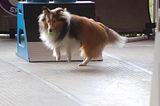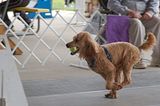 Fast Fourward Flyball Team 2009
Contact Webmaster