Fast Times at the ROCC, Ramona March 2010
Thank you Lickety Splits for putting on such a great Tournament.

Highlights..Dusty ran perfectly, Pogo was flying, Trip came back from his break
like a star, Big Ri at 9 years old ran low 5's all weekend and started great.
PLCMO was a joy to run and watch run-killer passes, clean running. We didn't
break any records, but saw a few 18.9s. Sunny Bear ran his best ever with a
4.0-we still have great things coming to us from that dog. Benny the wooly
mammoth, did clean recalls all weekend and brought Terri back to us. We were
pretty confident about Mistie's performance, but she shocked us all with her
confidence and speed and record crushing performance of 5.666 -devil dog-not to
mention Cheryl's .000 start and not even blinking when ballistic's dog crossed
into her lane. To cap off the VERY long days-Sydney finally gave in and gave us
what we wanted...she ran 4 perfect heats, 4.7 time on the books and came back to
a bunch of screaming teamates all in the runback-these moments are the reason we
sit out there all weekend long, drag ourselves to practice every week and spend hours and
hours trying to figure out what seems to be a simple game.
Cameron, Helena and Haley all worked on their Jr handler awards and did a
fantastic job.

Titles from this weekend

Gracie - TF, TFI, and TFII
Hunter - TFE
Pogo - TFE
Maverick - TFEII
Libby - TFEIII
Harley - TFP
Pudge - TFPI

Here are a few pictures from the Tournament.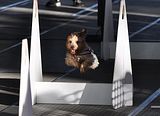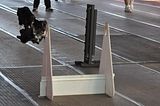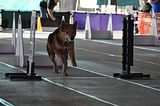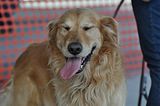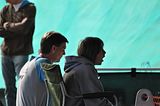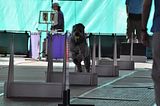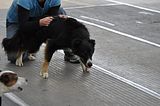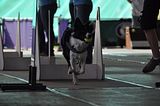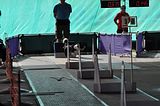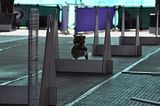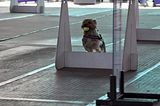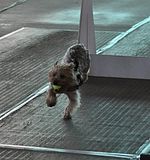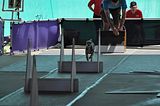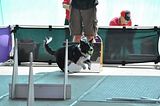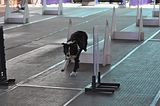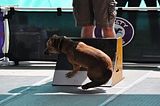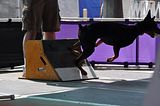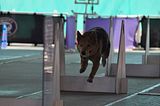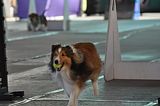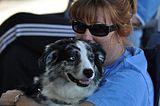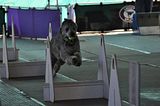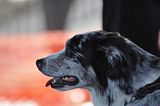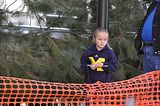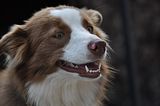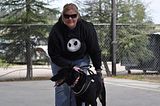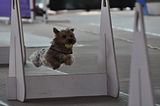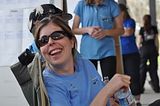 Fast Fourward Flyball Team 2010
Contact Webmaster