Orange County, Irvine January 15th -16th 2010
Had a great time in Irvine yet again. Thank you Orange Crush for putting on such a great Tournament.
Even though we got rained out the second day, Fast Fourward as a whole did very well. Red White and Black had some challenges both days and felt a lot of frustrations. The new lights, some passing/lineup issues and rain played havoc for our usual solid team. Hot Dogs Cold Beer and Tailgate both took 2nd place on Saturday and 3rd place on Sunday for their divisions. Congratulate Cheryl and Mistie on their clean runs and to Mistie for achieving her FD. Also, thanks to Tom and Kay for being great sports and surviving their first long Flyball weekend. Chloe ran some pretty practice runs and one clean heat. Chloe is going to be great in a very short time. Butters made a great come back after being gone for a year and achieved his FD. Sunday was called short due to rain which allowed us Chargers fans the ability to see the last half of a very ugly and final game of the season.
N.A.F.A. Achievements earned for the weekend.
Mistie and Butters earned their FD for reaching 20 points

Here are a few pictures from the Tournament.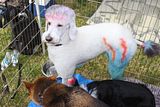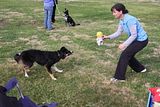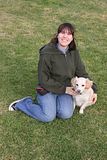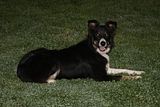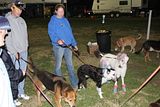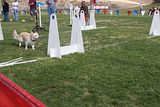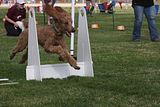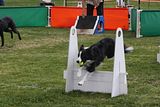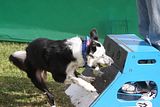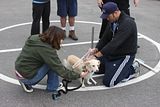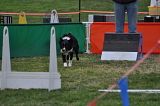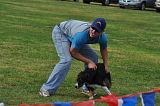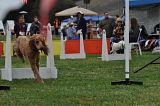 Fast Fourward Flyball Team 2010
Contact Webmaster