Bedlam in Bishop July 4th -5th 2009
Thanks again Lickety Splits for hosting another great tournament.
Although the temperature in Bishop was over 100 degrees, the racing was indoors with Air Conditioning. Red White and Black finally got to an 18.8 the last race of Sunday.
The dogs ran clean all weekend and there weren't but a few minor faults. Sunny Bear ran a 4.3 and also got his TF II and TF III, while starting on Hot dogs-Cold beer Saturday, he moved up to Red, White and Black on Sunday. Pogo ran his record time of 6.6 Hunter dropped to a 6.1 last race of Sunday. lil Riley after over 4 years of racing broke his all time 5.5, with a 5.4, a 5.3 , a 5.2 and another 5.2 all in one race. We think it was the hot dogs. He continued the weekend with lots more 5.3-5.5's! Harley was able to come in on sunday-no more limp and run perfectly. Dylan started Tucker on sunday and got him to a 5.0 and had some excellent RTs. Savannah came in for warm-ups and ran a perfect run. Pudge was his usual fantastic self and got down to many 4.4's. Cleo's pads were fine and she ran a 4.7 and served as perfect height dog as always. Libby thought she was really cool being the new Fast Fourward spokes model on our new banner. Paul got Mav down to 4.6 and did some perfect passing. In addition to the great racing, we were able to spend some time relaxing. We played at the Owen's river 4 times, we hiked 5 miles over beautiful Lake Sabrina and the dogs swam in crystal clear freezing cold water.

New Titles

SunnyBear earned his TF II and TF III

Here are a few pictures from the Tournament and some shots of the relaxing time.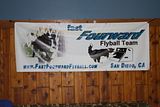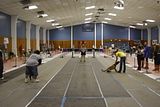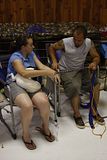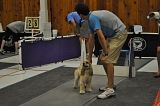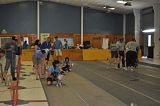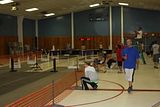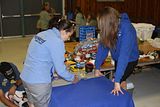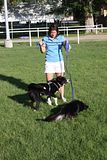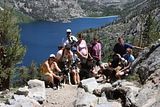 Fast Fourward Flyball Team 2009
Contact Webmaster